Definition of ALECSO Observatory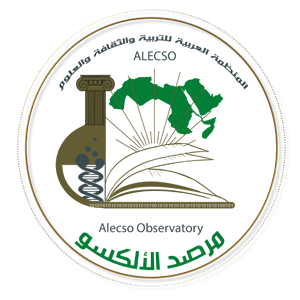 The Arab Summit held in Damascus (29-30 March 2008) approved the "Education Development Plan in the Arab World" and entrusted its implementation to the Arab Organization for Education, Culture and Science in cooperation with the Secretariat of the League of Arab States.
This plan included a set of follow-up mechanisms and tools, the most important of which is the Arab Education Observatory entrusted to the organization to establish and run it. Among the tasks assigned to the Observatory is to follow up on the development of education in the Arab countries and to issue an annual report that reflects this development and provides its quantitative and qualitative indicators in a way that enables decision-makers, researchers and those interested in educational affairs to have an objective knowledge of the reality of education in order to illuminate the path and help to realize the challenges and explore solutions to overcome them and continue the Arab educational process to achieve the goals Mapped.
Reference for the creation of the ALECSO Observatory
Decision of the Executive Council of the organization in its one hundred seventh session No. (CE / D 107 / S4), which states: "Immediately start activating the unified ALECSO observatory program for the educational, cultural and scientific system as a whole, and merging the existing observatories within its framework in compliance with what is stated in The organization's strategic plan for the years 2017-2022 ».